Our Story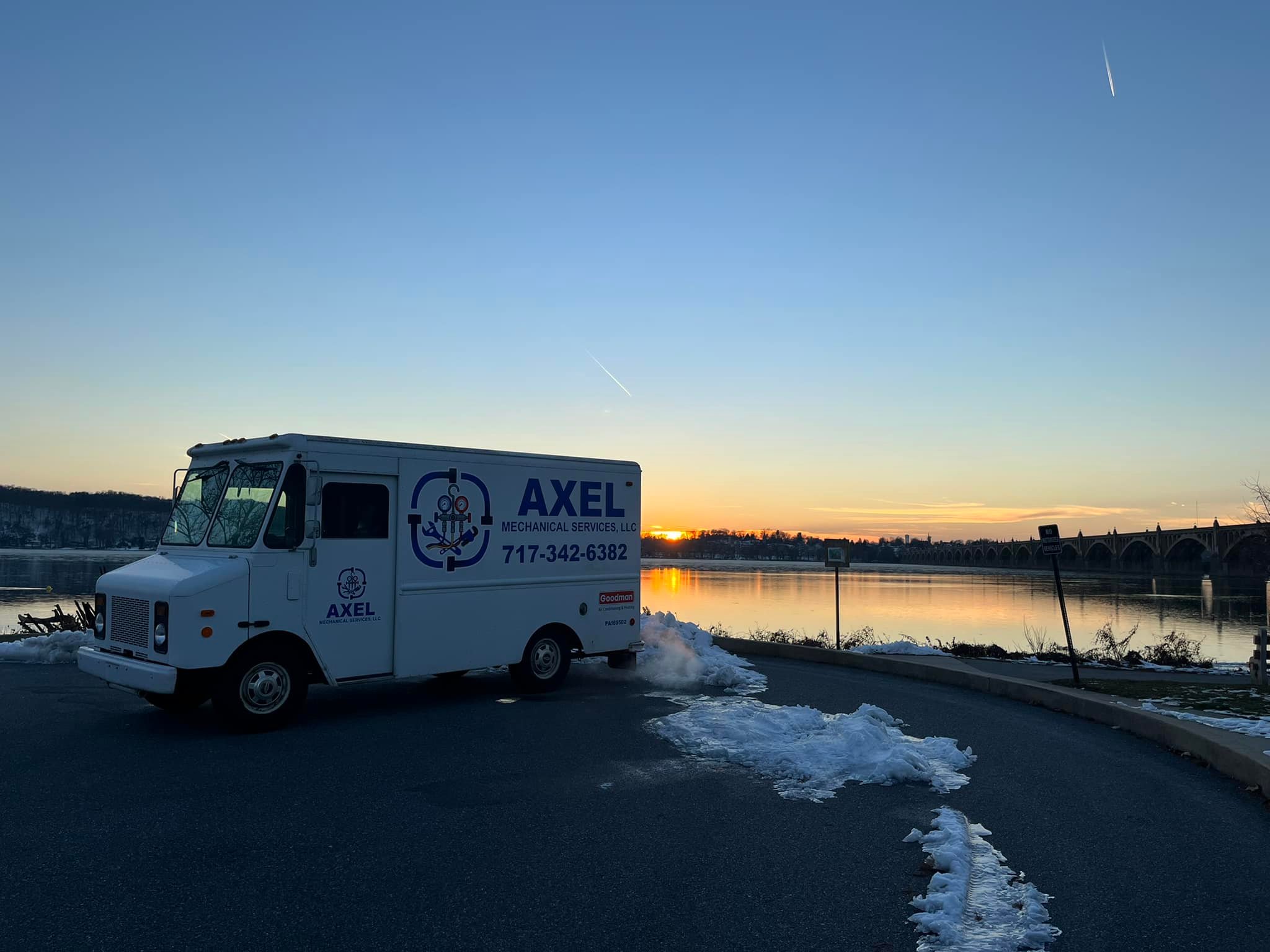 Thank you for your interest in Axel Mechanical Services, LLC. We are excited to introduce ourselves to new clients.
As a newly formed company, Axel Mechanical Services specializes in HVAC, Plumbing, Facility Management and Proactive Predictive Maintenance Programs for residential and commercial clients. Axel Mechanical Services' leadership team brings 30+ years of industry knowledge and are also focusedon Energy Efficiency opportunities.
The leadership, owners Laurie and Michael Burke, bring a wide range of understanding the needs of clients (residential, business owners and facility managers of all industries).
As Managing Partner, Laurie handles the day to day activities and customer needs. She comes from one of the leading global energy sustainability companies in the world. She worked closely with the Federal Energy Performance Contracting Team in development, implementation, and sustainability of performance for the Federal Government. Her duties included finding Small Businesses (SDB, SVODB,WOSB, 8a) that could support the project in construction and performance. She also tracked and reported her success in utilizing small businesses on each contract to the Department of Energy twice a year, as required. Prior to this role, Laurie served as a charge nurse in Geriatric care for 25 years but felt a desire to try something new, resulting in her career change. Through her years of nursing, she has attained the critical skillset of actively listening to customers and trying to meet their needs, no matter how big or small. Michael Burke is the Sr. Consultant and estimator. Michael brings a strong Commercial and Industrial background to Axel Mechanical. Michael has held various local positions over the last 30 years including Commercial Services Manager. He is currently Senior Performance Assurance Manager of a global energy sustainability company working in the Federal Energy Performance Contracting division. He is an integral part of Axel Mechanical, assuring it becomes a leading reputable, honest and competent service company in the Lancaster and York areas.

He Holds The Following Professional Certifications:
• EPA Universal Certified Refrigeration Technician

•Construction Quality Management for Contractors – Army Corps of Engineers

•Osha 30 hour Construction Safety & Health Outreach Program

•Certified Energy Manager – Association of Energy Engineers

•Associated Builders and Contractors Apprenticeship Program (HVAC/R) PA Journeyman License

•The National Center for Construction Education and Research HVAC Certified Instructor

•National Registry of Environmental Professionals – Certified Refrigerant Compliance Manager

•HVAC Master Contractor License for Maryland, Delaware, Virginia, and Florida

•HVAC Journeyman License for Pennsylvania

•Instructor for National Apprenticeship Program for HVAC